Garbage disposals are staple in modern kitchens and most people can't imagine life without it. It seems easy to toss pretty much anything down the drain, flip a switch, and have the disposal handle it for you. It keeps from filling up trash bags quickly and smelling leftovers in the garbage. However, garbage disposals have their limits and can get clogged if you're not careful. Taking care of your garbage disposal not only relieves stress on the disposal but stress on your life and saves from potential clogs and problems in the future.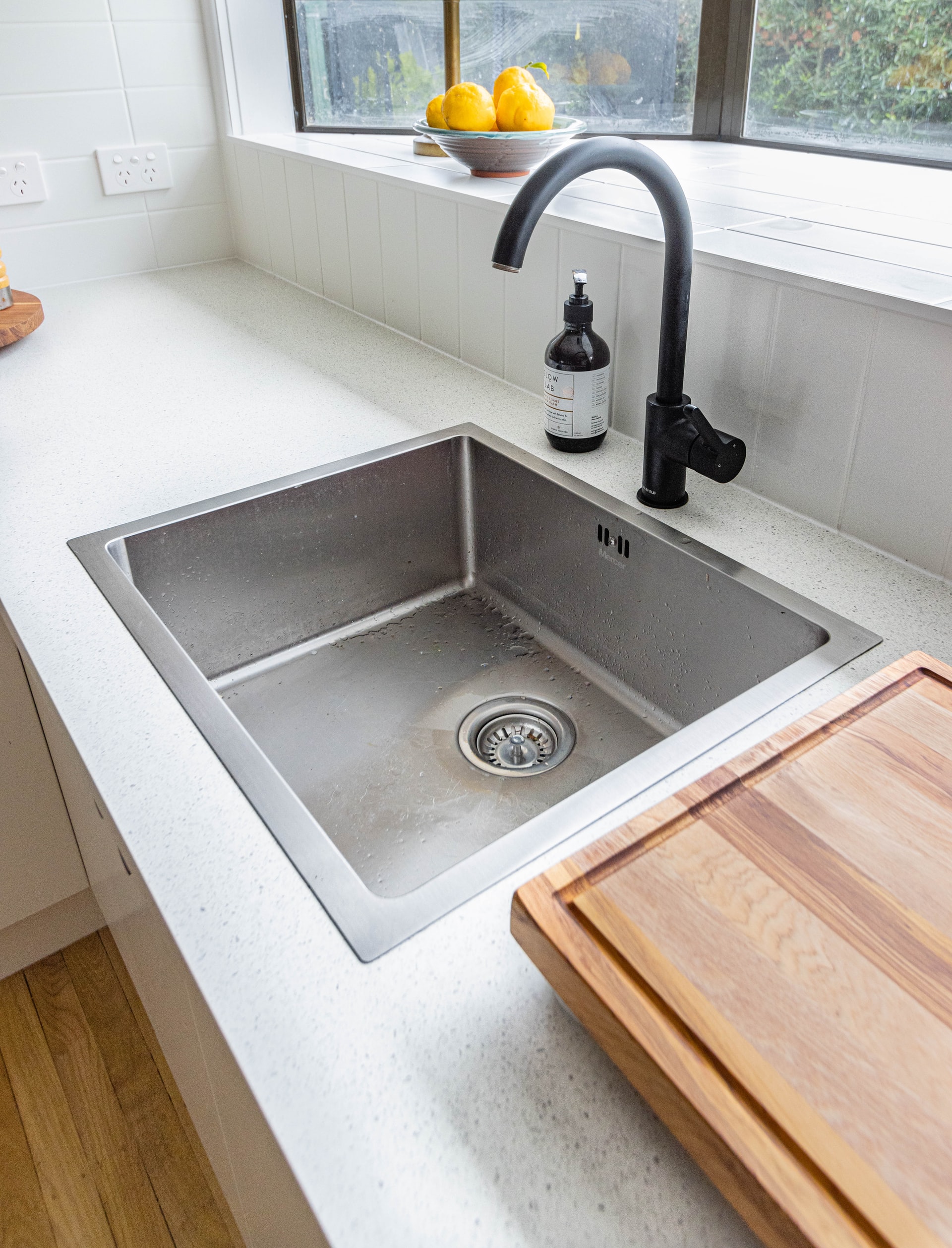 Foods You Shouldn't Put Down the Disposal
Coffee Grounds- we all know what coffee grounds look like after they come out of the machine. No longer loose and powdery, coffee grounds become very densely packed and turn into a sludgy paste.
Cores/Pits- anything that is too tough should stay out of your garbage disposal. This includes anything else that you can't easily cut with a knife, like avocado seeds or other fruit pits. They will just end up spinning and clunking around in your disposal and, in worst case scenarios, damage your blades or disposal system.
Grease and Oil- these two are more commonly known as ingredients that will damage your garbage disposal. Grease and oil should always be poured into a trash bag. They solidify very quickly and can cause clogs in your disposal if they end up in it.
Pasta or Rice- these carbohydrates may seem soft and harmless, but they are great at absorbing liquid. Pasta or rice that ends up sitting in the disposal can swell and block up your disposal. Small amounts aren't as detrimental as a whole meal but always be sure to run cold water down the drain afterwards.
Fibrous Vegetables- you'll want to avoid throwing celery, pumpkin guts, or any other stringy vegetables down the drain because they can get tangled up in the blades. Chop them up into smaller pieces if you do plan on using the disposal because anything long and stringy can be harmful.
Foods You Can Put Down the Disposal
Now that we have gone over all the things that you can't put in your disposal, you may be curious about what you can use your garbage disposal for. Think small and soft. These include small scraps of food, leftover pet wet food, or ice. The key is to stick to things that will not get stuck, cause clogs, or expand.
Dealing with clogs or needing some plumbing inspected? Call
Southern Phoenix Services in Marietta, Georgia at 770-455-2700 today!